Ms. Sonya's Spring Schedule
Ms. Sonya's Tuesday evening, Thursday evening, Friday afternoon, and Saturday morning classes will observe the following Spring 2018 schedules: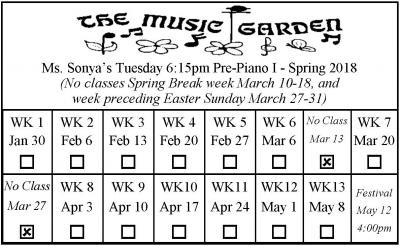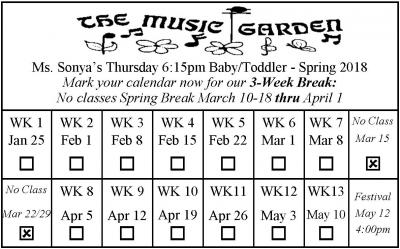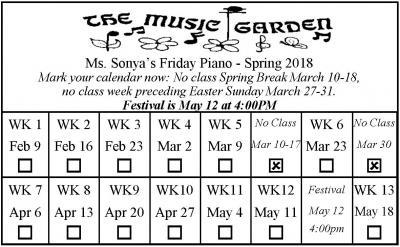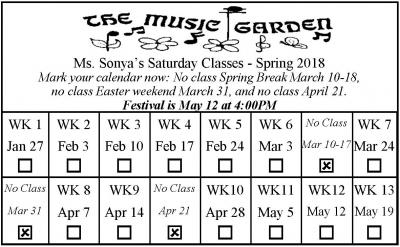 Each teacher at The Music Garden maintains a separate schedule. Although they are similar, there are differences. Please check your teacher's page for your class schedule.
Thank you!