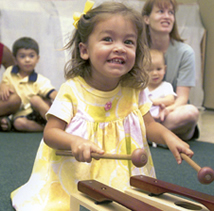 The Music Garden

Spring semester in full swing!

On-going enrollments welcomed!!!

New piano classes ! Check them out!
Adults
Ages 7+



14501-C Memorial Drive 77079




Winter Oaks Shopping Center




next to Baskin Robbins! ...look for the white French door...
Click Class Schedule on left for spring schedule

Click Registration on left for spring registration





Class sizes limited!



The Music Garden

offers

a sequential path from birth to music literacy.

All Teachers are degreed and certified.
With the fun and games of dozens of songs and activities from birth through piano, we tune the ear, refine the voice, and develop a rhythmic body through which music can be expressed.
The graduates are independent, literate, intuitive musicians who sight sing, sight read, write, compose, improvise and transpose in all keys!
Teaching music.....understanding children

since 1984!
Now accepting credit cards on site!

Follow us on

Facebook